Details
Laxdale Bunkhouse is a purpose built bunkhouse for backpackers, families or larger groups looking for convenient, low cost accommodation.
Sleeping accommodation consists of four bedrooms with four bunks in each room, sleeping a total of 16 in the bunkhouse. Rooms are well heated, and have a locker for each bunk. A dividing curtain provides an element of privacy between pairs of bunks. The small size of the dorms is ideal for smaller groups and families.
Any group of three people or less looking for more privacy can hire hire a dorm for £65.00 per room per night.
Excellent facilities and location for touring the Isle of Lewis
A spacious and comfortable TV lounge is furnished to a very high standard and a large fully equipped kitchen provides two cookers, fridge, freezer and dining area for guests. Two toilets and two free showers (suitable for disabled guests) and a drying room are located within the building; a pressurized hot water system supplies strong hot showers which are much appreciated after a day touring the islands!
Laundry facilities are available in the nearby campsite amenities block.
The bunkhouse has private parking, a covered veranda, picnic table and barbecue area. Wifi is available for a small fee.
The perfect place to stay for:
Hillwalking / mountaineering
Watersports

What's nearby:
Near the sea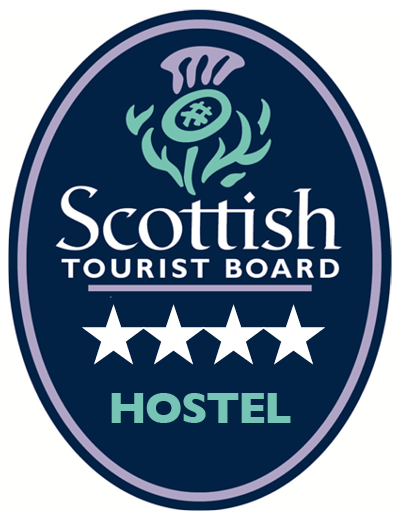 VisitScotland Hostel Rating