Details
Rousay Hostel is situated close to the pier where the roll on roll off ferry serves the island group of Rousay, Egilsay and Wyre on a regular daily basis. An ideal base to explore this diverse isle also known as the 'Egypt of the North' on account of the wealth of archaeology.
Walk amidst the wildlife on the RSPB reserve home to Red throated Divers, Hen Harriers and Merlins. Clamber along the cliffs and watch the wheeling Guillemots, Fulmars and Kittiwakes. Cycle the circuit of the isle and train for the Rousay Lap half marathon held annually in August. Return and relax at the hostel which was the first independent hostel in Orkney built in 1993.
It has two small upstairs dorms, one has three sets of bunk beds and the other is the family room with two sets. There is also a slip of a single room which can open up to either dorm.
There is a campsite beside the hostel with use of the hostel facilities. There are two shower rooms on the ground floor and a kitchen with seating area. Seasonal organic farm produce may be available. Bikes are available to hire.
The perfect place to stay for:
Hillwalking / mountaineering
History & heritage
Nature

What's nearby:
Near the sea
Near a loch
Near a mountain
Rural / Remote location
Places to eat nearby

£8.00 to £20.00 per person per night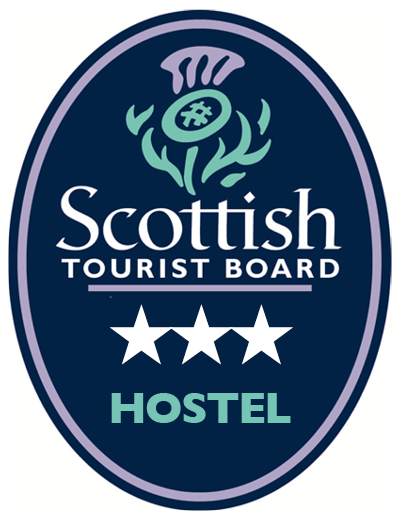 VisitScotland Hostel Rating
Key Info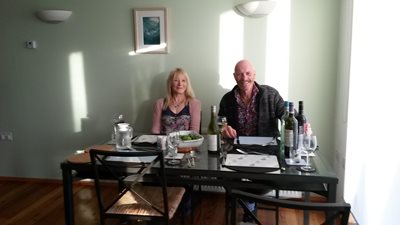 Your Hosts
Carol and Eric have been farming beef cattle and sheep organically here since 1988 and built the hostel as we developed and diversified the farm. We think it is a wonderful place to live and enjoy welcoming visitors to share the sea views and tranquillity.
Address
Rousay Hostel Trumland Farm Rousay Orkney KW17 2PU
Tel 01856 821252
Mob 07545 374029
---
Beds
11
Sleeps
11
Nearest public transport
Travel to Orkney via a choice of four ferry routes from John O'Groats (Summer only), from Scrabster, from Aberdeen or from Gills Bay. Once on mainland Orkney travel from Kirkwall to Tingwall Pier using connecting bus service to cross by frequent ferry to Rousay.