Details
Skye Basecamp is a "home from home" hostel with private rooms and individual beds in shared rooms(no shared dorms just now till restrictions are lifted). Open to everyone, our facilities are aimed at lovers of the great outdoors with hot showers, comfy beds and a good drying room. Local staff give their own views on exploring the beautiful Isle of Skye.
The lounge and garden look out across a turquoise Broadford Bay with the tireless views of the light and dawns across the sea and mountains. The kitchen/dining room is a large sociable space to cook & chat about your day with free tea and coffee. There's even a pool room to while away your evenings.
The perfect place to stay for:
Long distance hiking
Hillwalking / mountaineering
Watersports
Arts & culture
History & heritage
Food & drink
Nature

What's nearby:
Near a river
Near the sea
Near a loch
Near a mountain
Nearby shops
Rural / Remote location
Places to eat nearby

From £18.00 per person per night
Key Info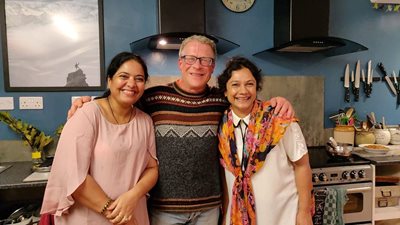 Your Hosts
Skye Basecamp's facilities are geared towards to walkers, climbers, paddlers & all those who love adventure & exploration. All our staff have great local knowledge and are always happy to help with tourist info & route choices as well as offering guided walks, scrambling, Munro bagging & rock climbing. To book a day trip click here to make a memorable experience that will last a lifetime!
Address
Skye Basecamp Lime Park Broadford Isle of Skye IV49 9AE
Tel 01471 820044
Mob 07517 196989
---
Beds
31
Sleeps
32
Nearest public transport
Train station 10 miles away Bus stop 2 mins walk away